Don't Forget: CA Property Taxes Due December 10th!
Posted by Michael Talis on Thursday, December 5, 2019 at 11:24 AM
By Michael Talis / December 5, 2019
Comment
We hope your December is treating you well!

I want to start with a public service announcement – December 10th is the date when California property taxes become past due and they start applying penalties. If you own a home, or any other property, in California, make sure that you send your payment to your County Tax Collector Office and the envelope is postmarked not later than December 10th.

California is unique in the way properties are being valued for the tax purposed. Proposition 13, or Prop 13, limits the increase in the assessed property values to two percent a year regardless of the changes in real market value. This is one of the additional benefits of home ownership in our state and it promotes long-term ownership by limiting increases to you housing cost. Only in the case of public sale is a property tax assessment adjusted to current market value.
---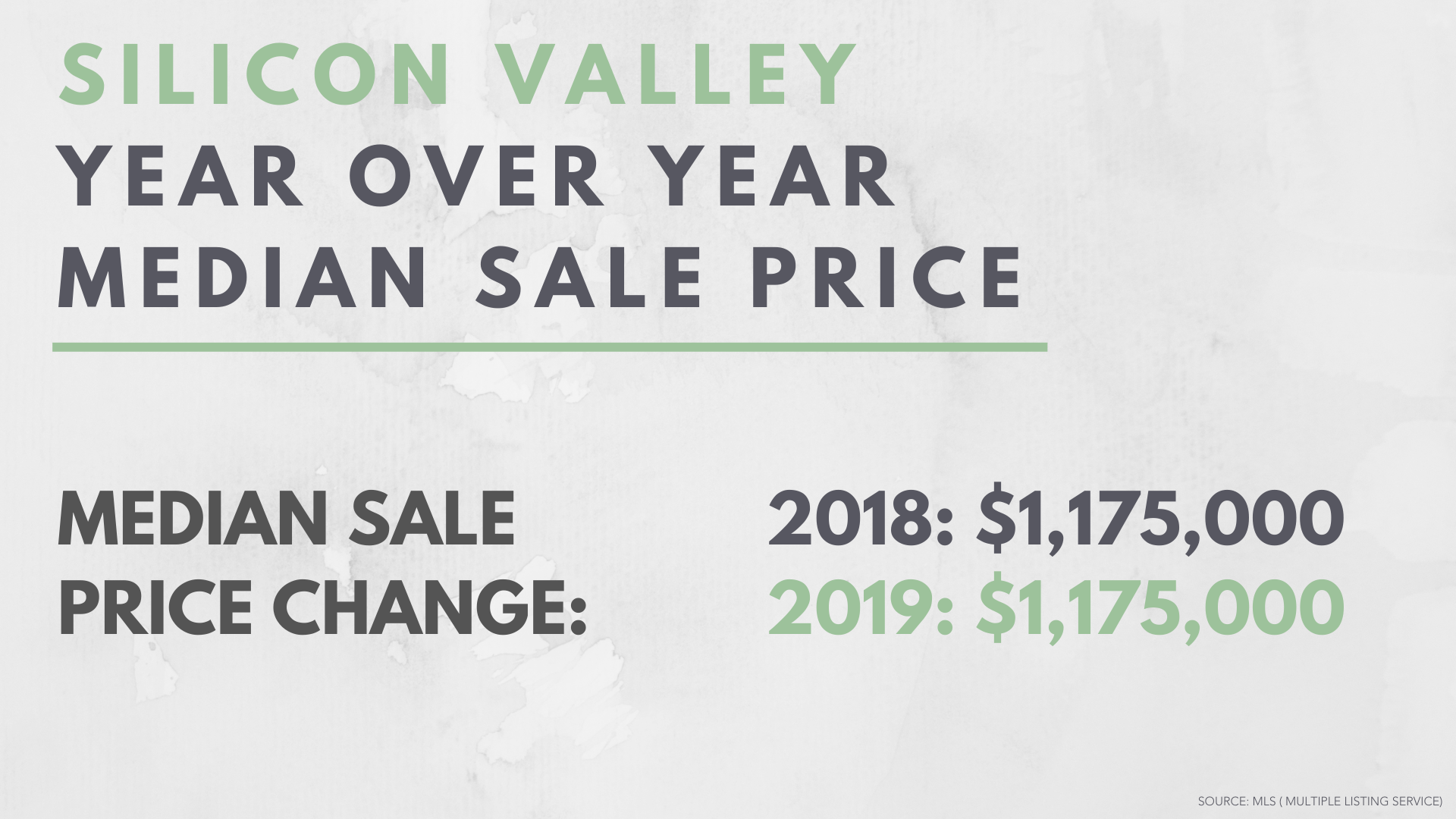 ---
But how is the market? We are almost at the end of the year – let's have a look. We see a few different trends and indicators. First, the median Silicon Valley sale price in November ended up being exactly the same as November of the last year. The significant price drop expected and forecast by some, never materialized.
---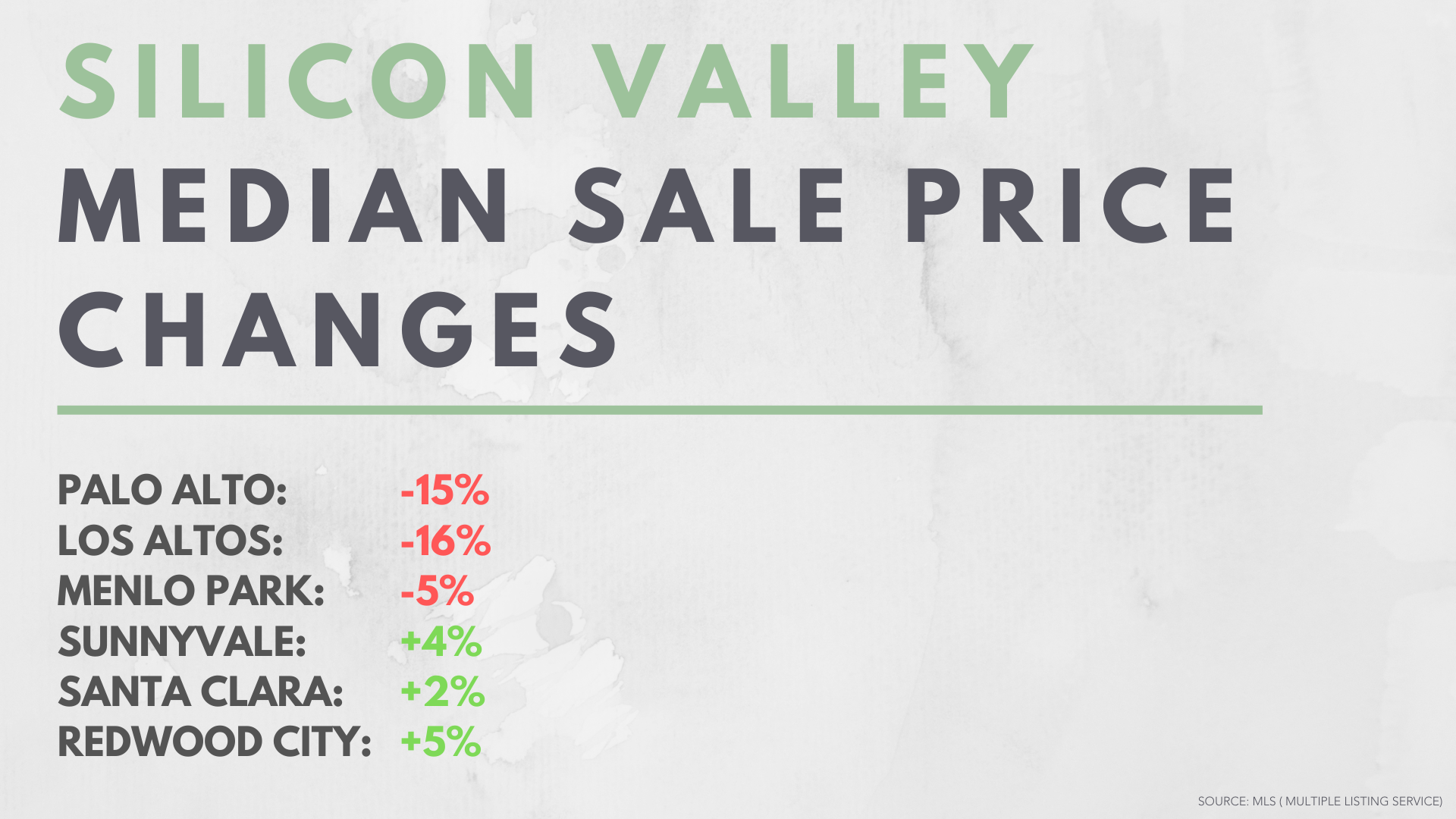 ---
Not all Peninsula markets fared the same. We see prices going down in places like Palo Alto (15 percent drop), Los Altos (16 percent down) and Menlo Park (5 percent decrease). Other cities are posting gains. Sunnyvale median sale price increased by 4 percent comparing with November of 2018, Santa Clara by 2 percent and Redwood City jumped by 5 percent. This is the perfect market condition for moving up! Moving to Palo Alto, Los Altos or Mountain View is getting more affordable while you can get top-of-the-market prices for your homes in surrounding cities.
---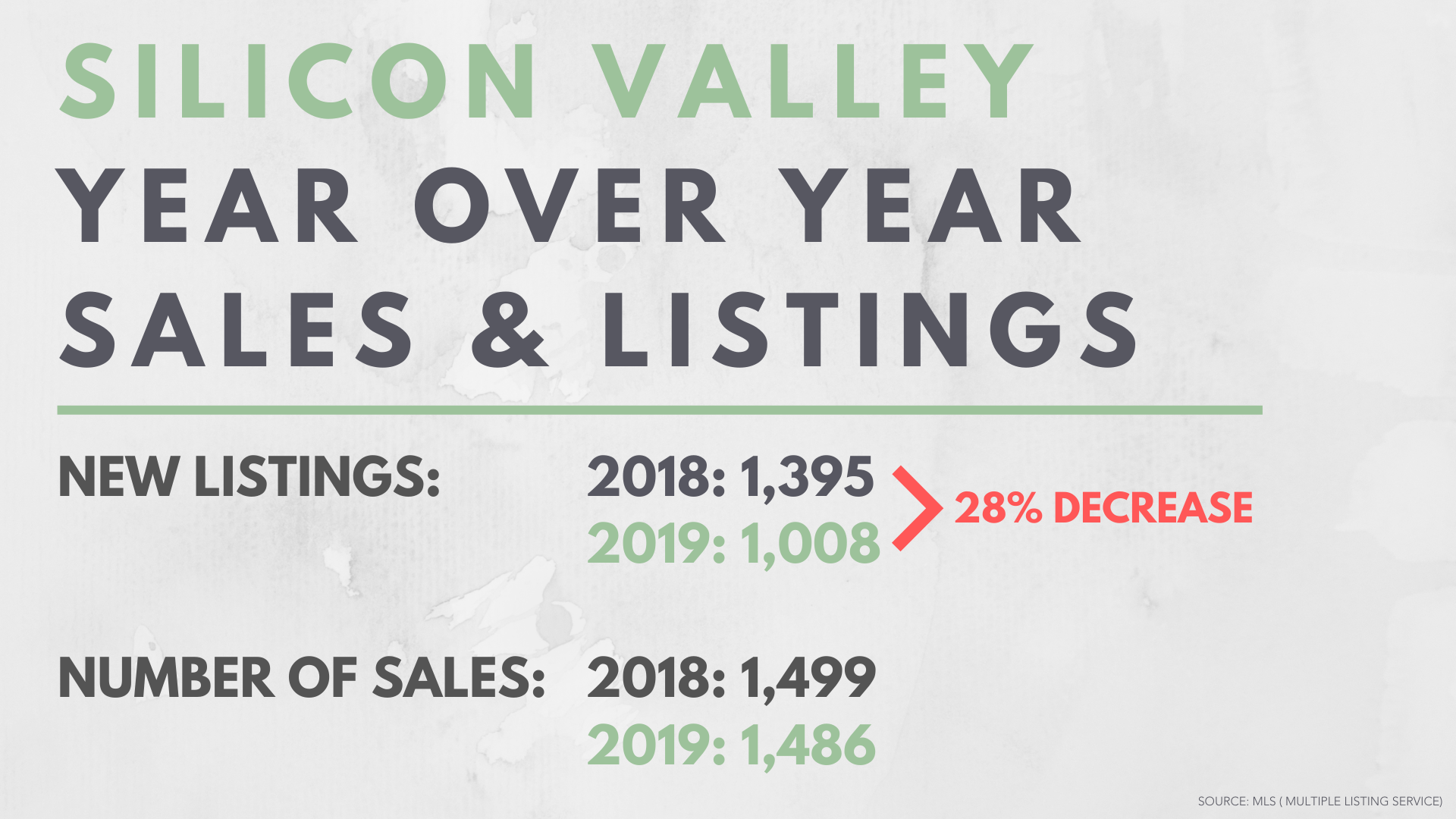 ---
Second, the number of new listing in November dropped by 28 percent comparing with November of last year. At the same time the number of sales, the number of homes that actually changed hands, remained virtually the same, a decrease of only 0.9 percent. This indicates that the demand for homes remains strong supported by strong economy and short supply of homes. The sellers, however, are feeling uncertain about the future trends and are holding the supply back.
---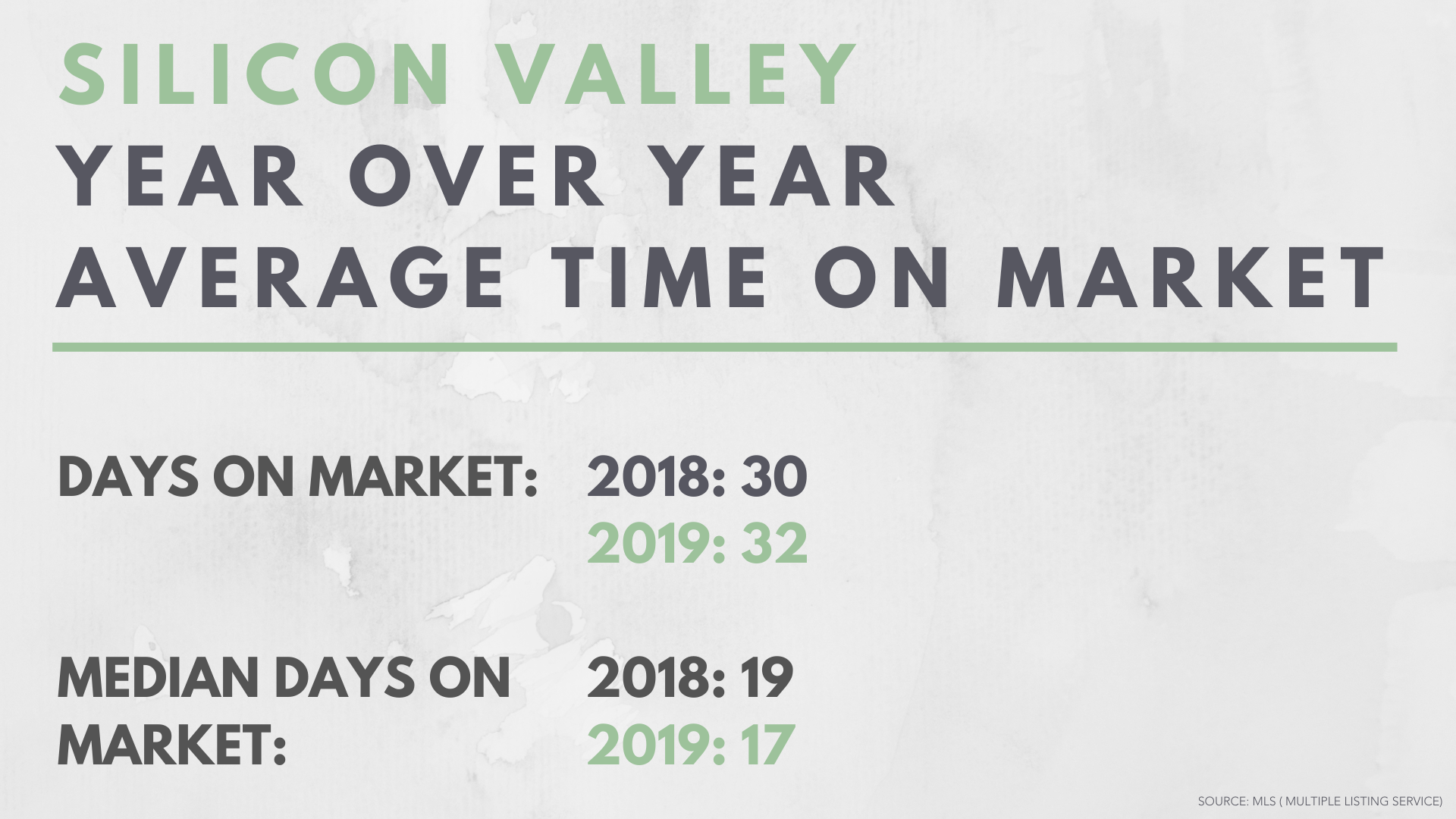 ---
Third, the average time on the market increased to 32 days comparing with 30 days a year ago. At the same time the median time on the market dropped from 19 days we observed last November to 17 days. The median days to sell decrease means that half of the homes, the best values on the market, are selling even faster than before. The buyers are getting pickier and are staying away from homes that are not well-prepared, well-priced and perfectly located forcing the average time to sell to go up.



If you are thinking about buying, selling or investing in real estate, let's have a conversation about how current market conditions can benefit your goals.


Best Regards,

Elena & Michael Talis