Bay Area Buyers & Sellers Navigate The New Normal
Posted by Michael Talis on Tuesday, May 5, 2020 at 4:55 PM
By Michael Talis / May 5, 2020
Comment
We're on information overload these days with current world affairs. Amongst the pile of information, we're seeing a trend of poorly analyzed predictions about real estate, many lacking the data to be useful. April was the first full month when we can measure the Bay Area housing market performance after the shelter in place order was issued.

If you like what we are talking about, please subscribe and don't forget to click the bell button to be notified when we release new videos. Post your questions and opinions below in the comment section and I promise to read all of them and respond to all. You always can call or text me at 650.766.6100.
In these unprecedented times no one can predict the length and the depth of the economic downturn and its effect on the housing market. We only can look back for reliable data to help us make the best possible decisions for ourselves and our families.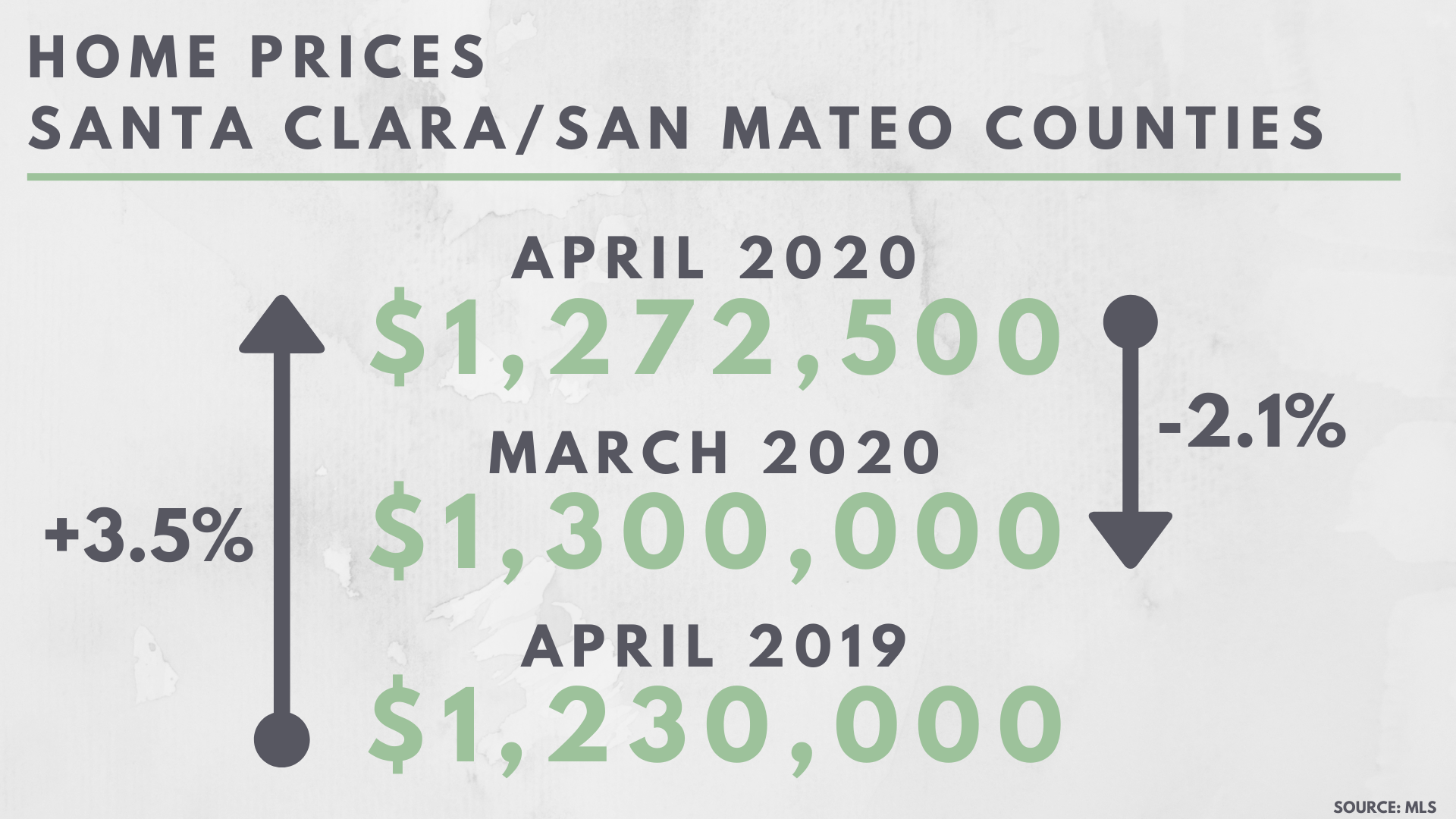 Let us start with housing prices because it is the first question all my clients, both buyers and sellers, are asking. April median home sale price in Silicon Valley was $1,272,500. It is a 2.1% decline from the March level, but it is still 3.5% increase from the level observed in April of last year. The best positioned homes still are getting multiple offers, and, on average, homes were selling at 3.1% above the asking price.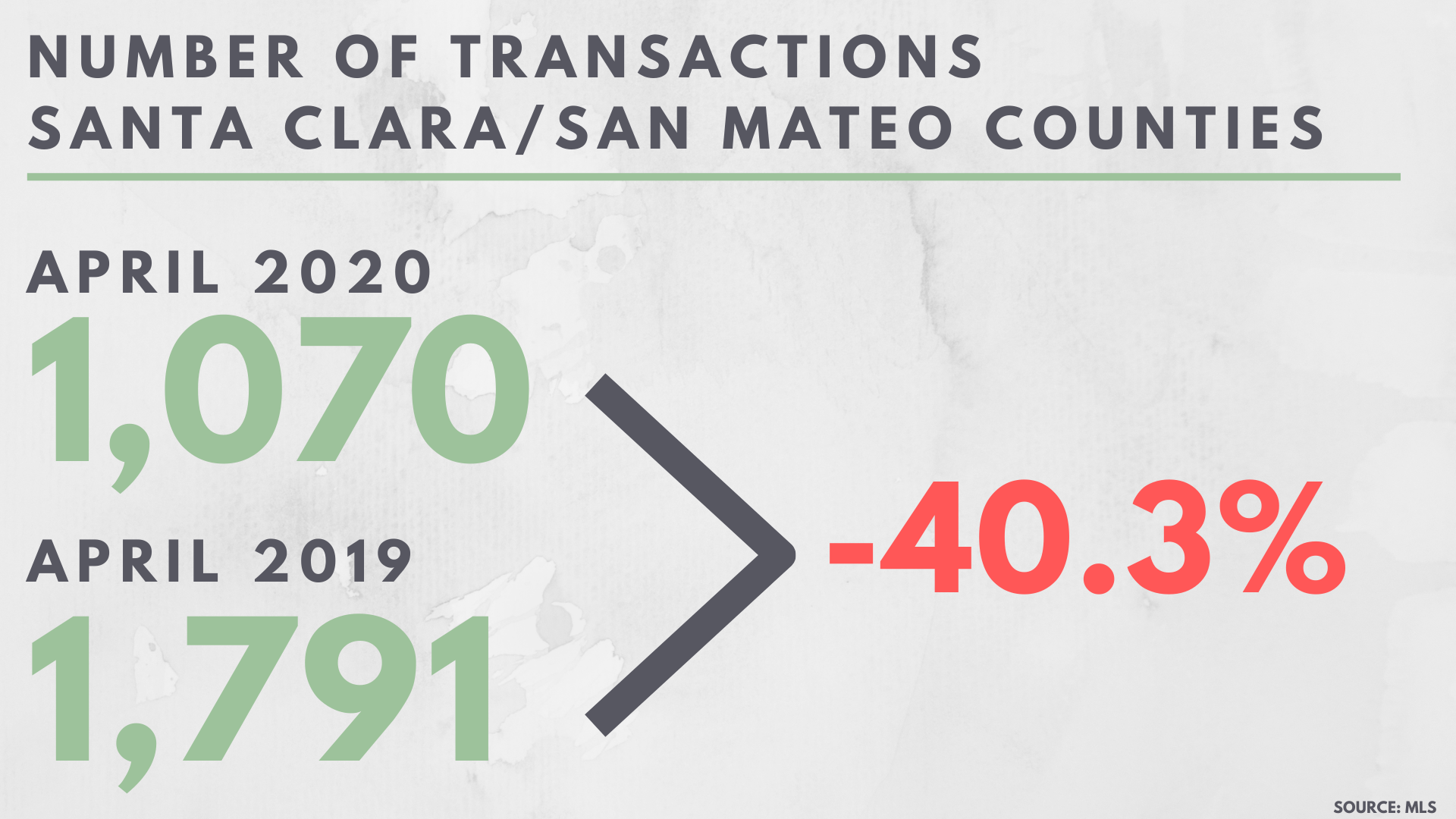 The number of sold homes dropped to 1070 units, almost the same number of sales as February of this year. It was a significant drop from the typical spring selling season numbers, a 40.3% drop to be exact comparing with April of last year.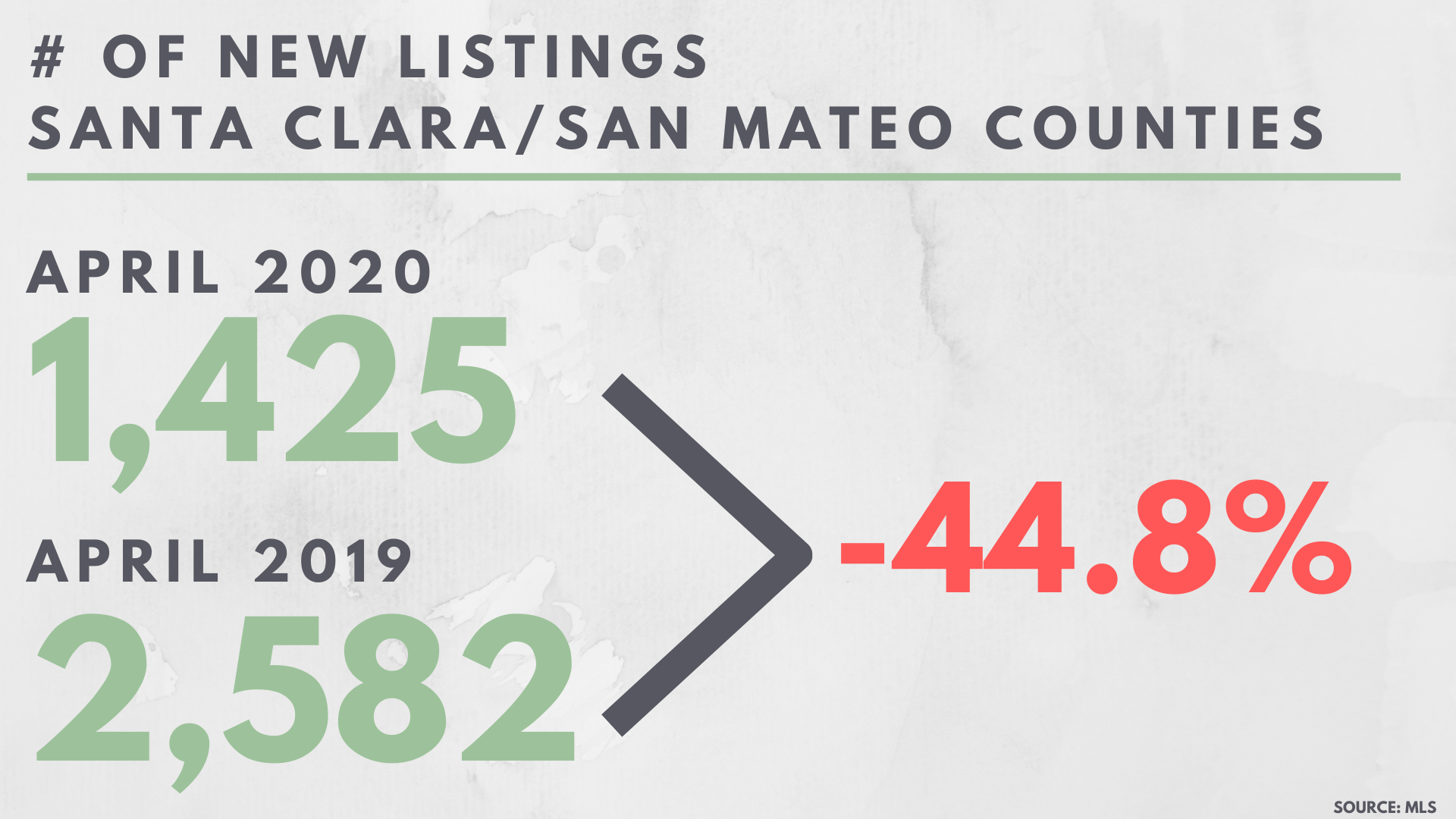 The number of new listings was also lower than common for this time of year. 1425 new listings came to the market in April. This number was on par with January of this year and was 44.8% lower than in April of 2019 when 2582 homes were put on the market. This drop partially can be explained by the ban on all construction work that halted all market preparation projects.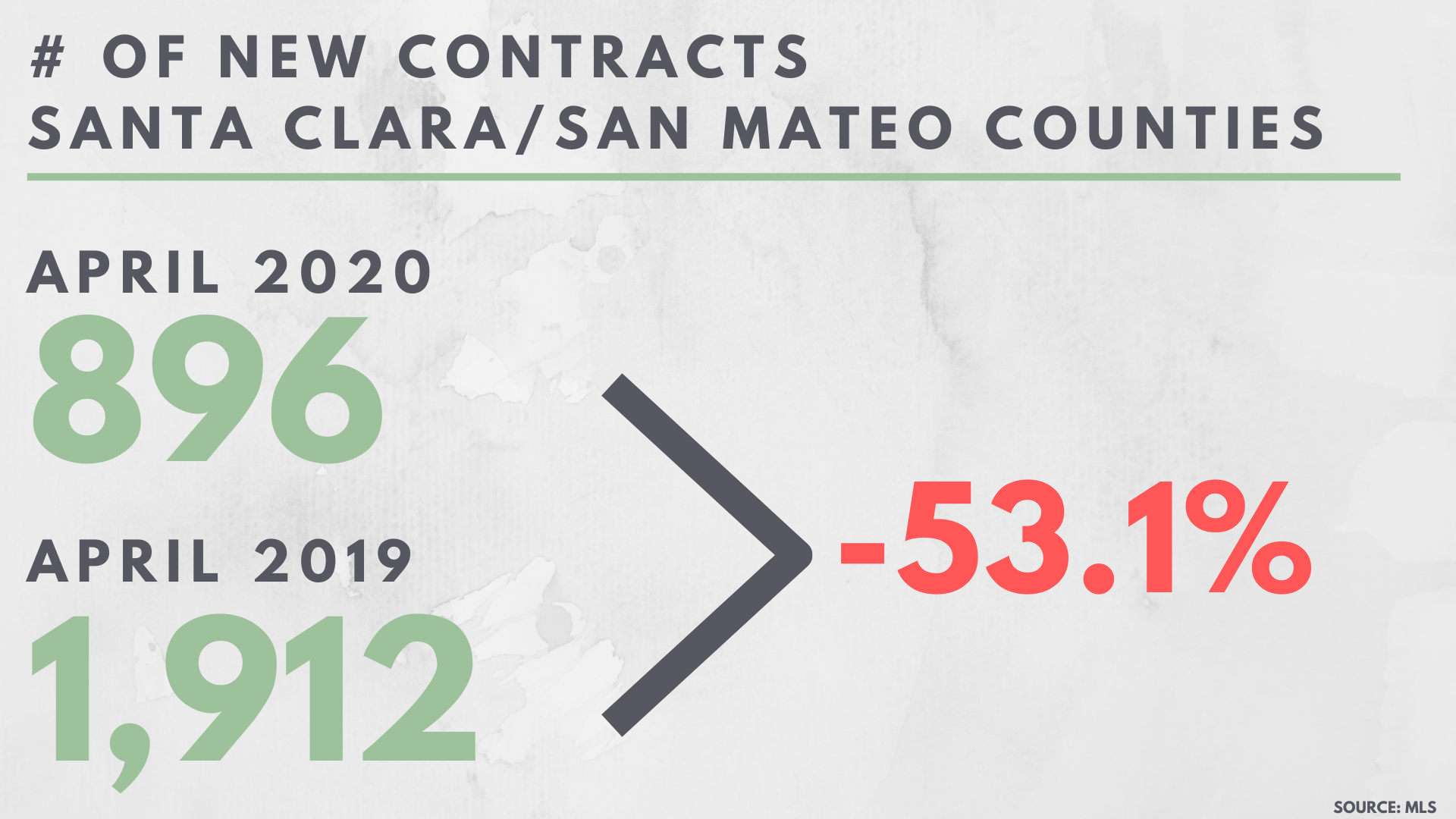 Worries about the course of the economy, working from homes and taking care of kids out of school kept buyers off the market. The number of newly negotiated and ratified contracts dropped by 53.1% from the same time of last year. 896 new contracts were written in April. This number is comparable to a typical holiday season – 864 new contracts were accepted in December of 2019.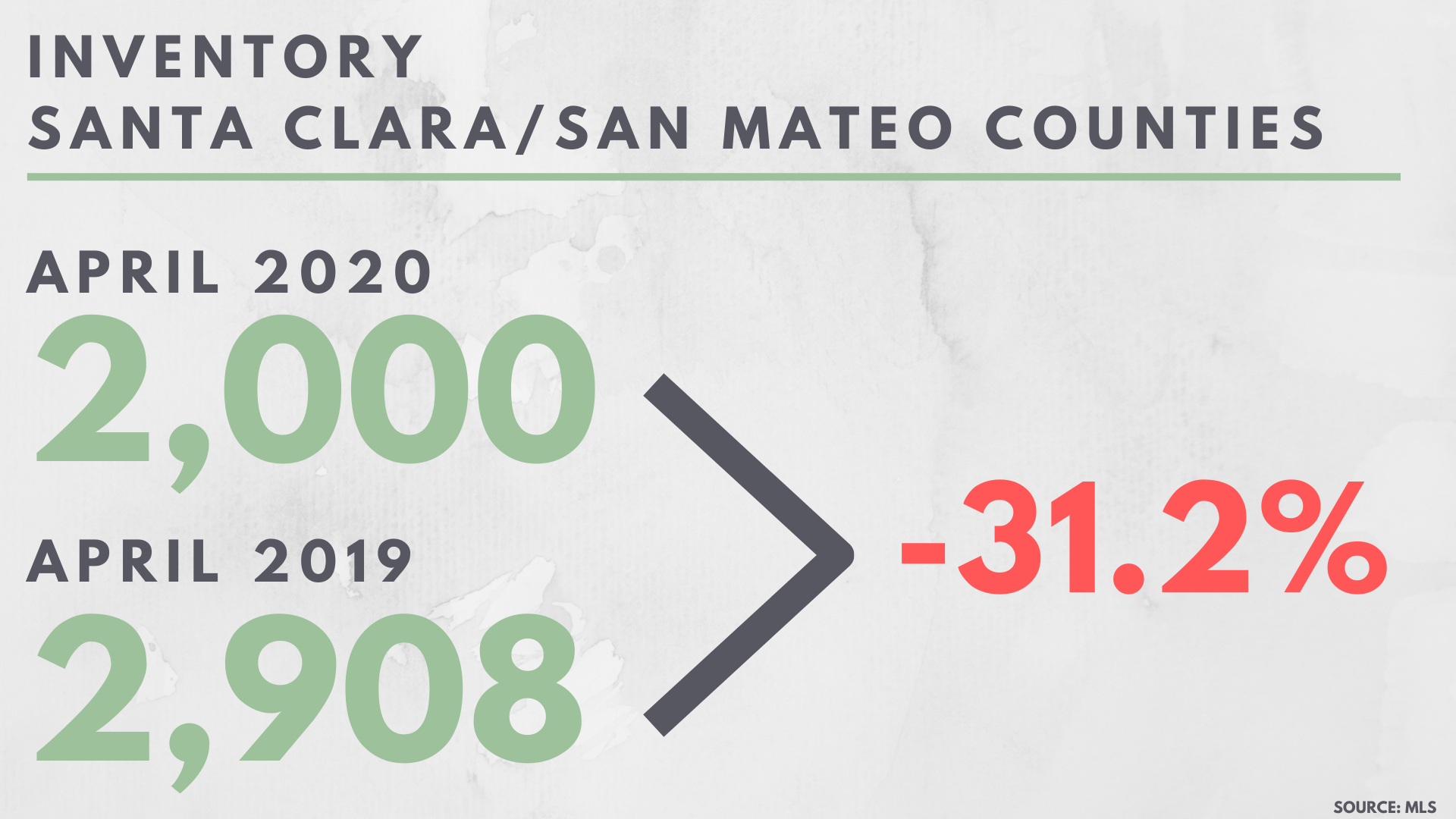 As the result, the number of homes available for sale continued to grow and reached 2000 units. It was the highest inventory for this year, an 11.9% increase from March 2020, but still a 31.2% drop from April 2019. To summarize the state of the real estate market, the prices started going down but are still holding above last year levels while the market activity slowed down to a typical holiday season pace. Years of chronic housing shortages created a huge unsatisfied demand.
While the economic uncertainty and the rising unemployment kept some buyers off the market, there is still enough demand to support a strong seller's market. As of end of April, there was only 1.9 months of housing inventory in Santa Clara and San Mateo counties. Competition for the available homes is stiff and multiple offers situations are common. Among the sellers some are waiting for the showing restrictions to lift to make it easier to market their homes. Others are rushing to the market to tap into the pent up demand, especially when families are pressed to move trying to get in the right school districts.
Regardless of what you think about the future of the Bay Area housing market, let's have a conversation. Let us provide you with the latest local market data that will enable you make the best decision for your future. We can talk on the phone of have a video conference where we can share a screen. We are looking forward to safely connecting with you!
-Elena & Michael