14 Things To Consider Before Moving To The Bay Area
Posted by Michael Talis on Tuesday, February 18, 2020 at 4:27 PM
By Michael Talis / February 18, 2020
Comment
If you are planning to move to the Bay Area and buy a home, here are 14 things you should keep in mind:
1) Let me start with the obvious – real estate prices are CRAZY. While 2019 median home sale price in the US was $230,000, in Santa Clara and San Mateo Counties the median home price was almost exactly a million more at $1,190,000.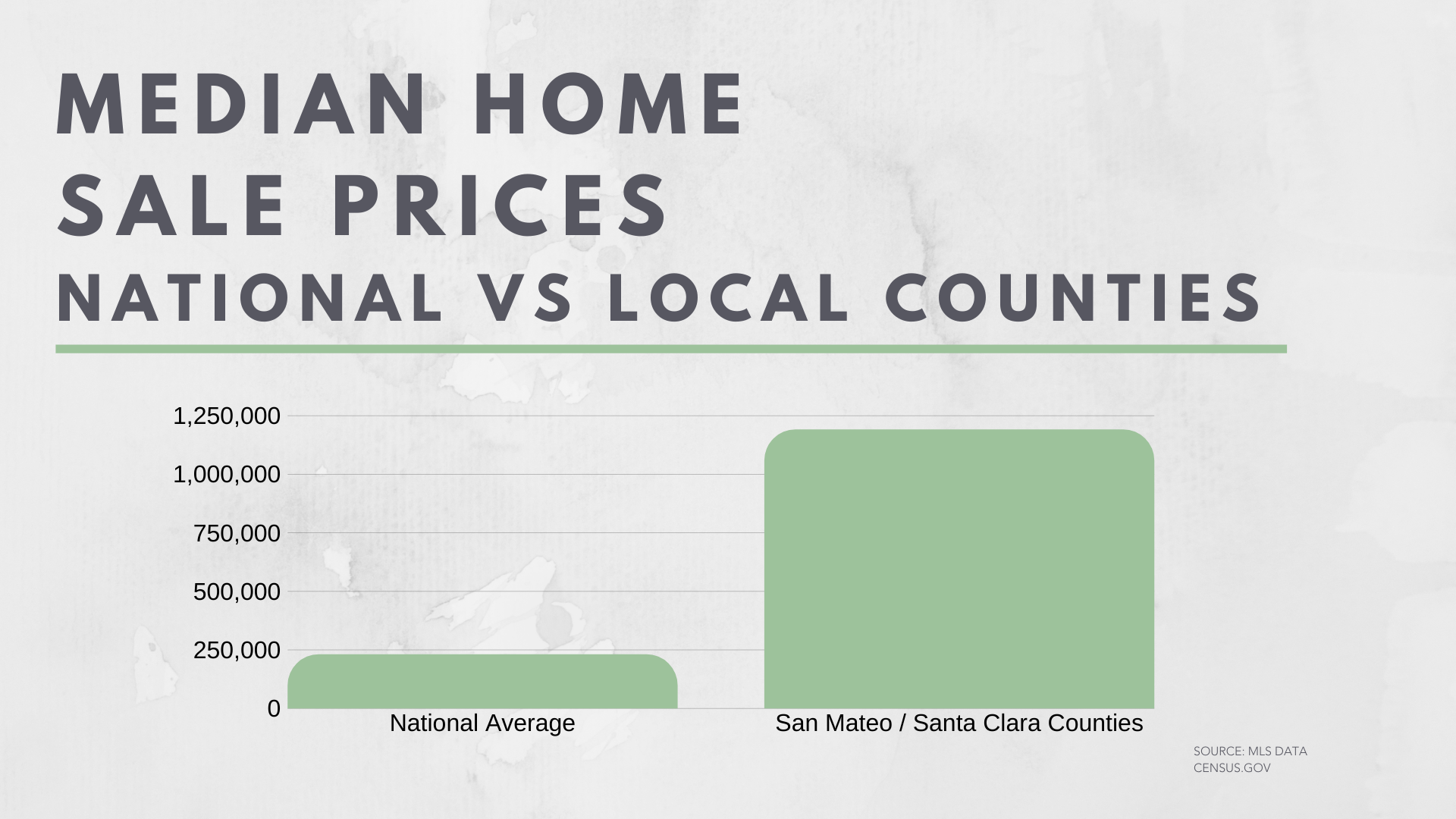 2) The value of the homes is mostly in the land. If you will look at the County assessments done for the tax purposes, it is common to see that the value of the structure is only 40% of the total, and even less in many cases. This is a reflection of the Bay Area geography – most of the Peninsula cities don't have any space to grow. The expansion is limited by the mountains on one side, the Bay on the other and neighboring cities North and South.
3) Bay Area homes are old! Large portion of homes in Silicon Valley was built in 50s and 60s during the housing boom right after the end of WWII. You can find even older homes as you drive up the Peninsula towards San Francisco.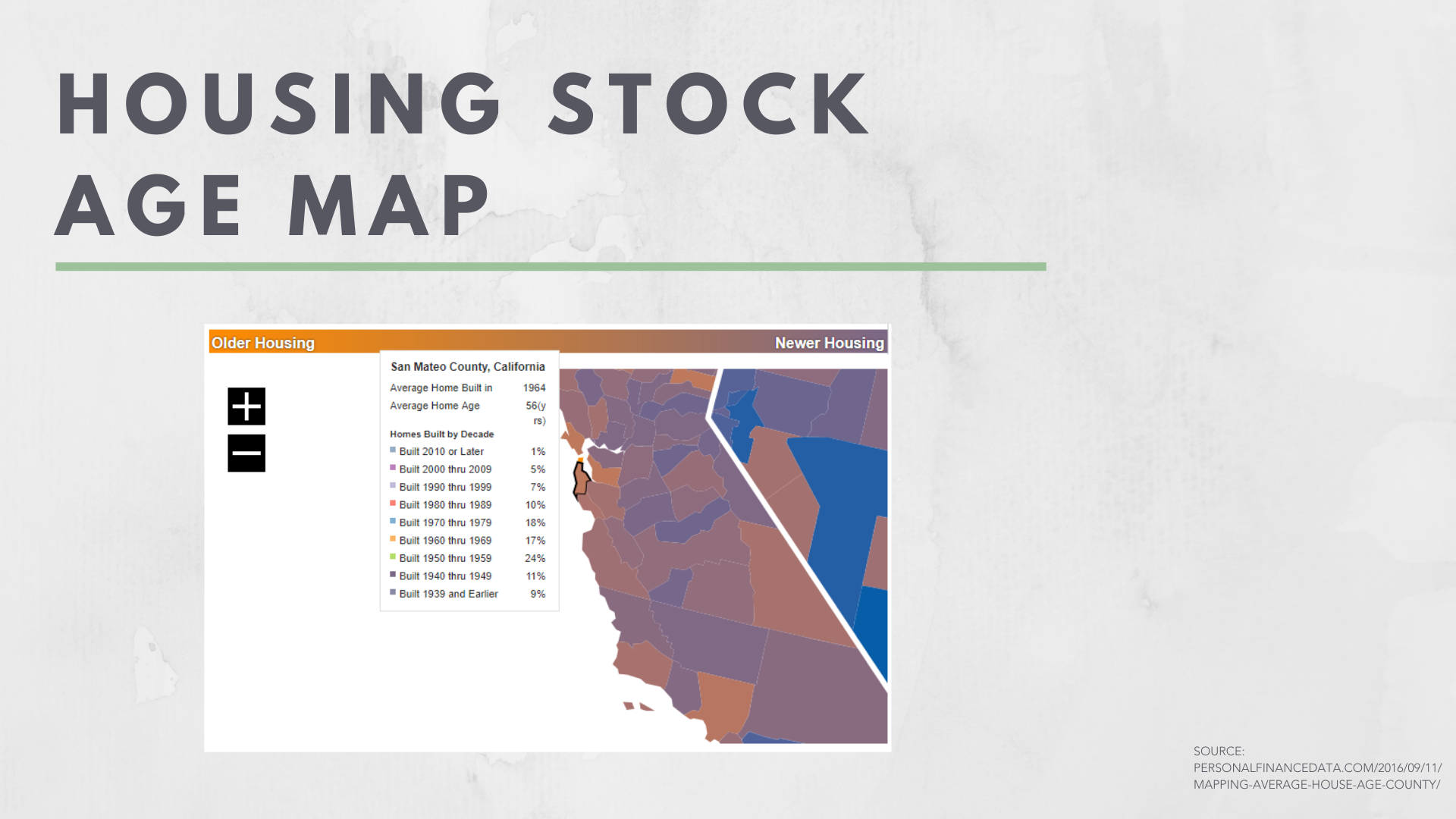 4) Age doesn't necessarily negate value; it is critical to find how each home was maintained over the years and how it was upgraded. Never disqualify homes just based on the age.
5) Homes are selling FAST! The median time to sell a Bay Area home in 2019 was 15 days, nationally the median days on the market was 65 days. It is typical for the sellers to prepare all necessary paperwork before putting the home on the market pressuring the buyers to make quick decisions.
6) The number of homes available for sale is very low. At the time of this video there are 40 homes for sale in Redwood City (population 87,000), 36 in Mountain View (population 81,000) and 30 in Sunnyvale (population 154,000) just to pick a few examples. Buyers are facing stiff competition trying to secure homes and will have to accept more compromises than in less desirable areas.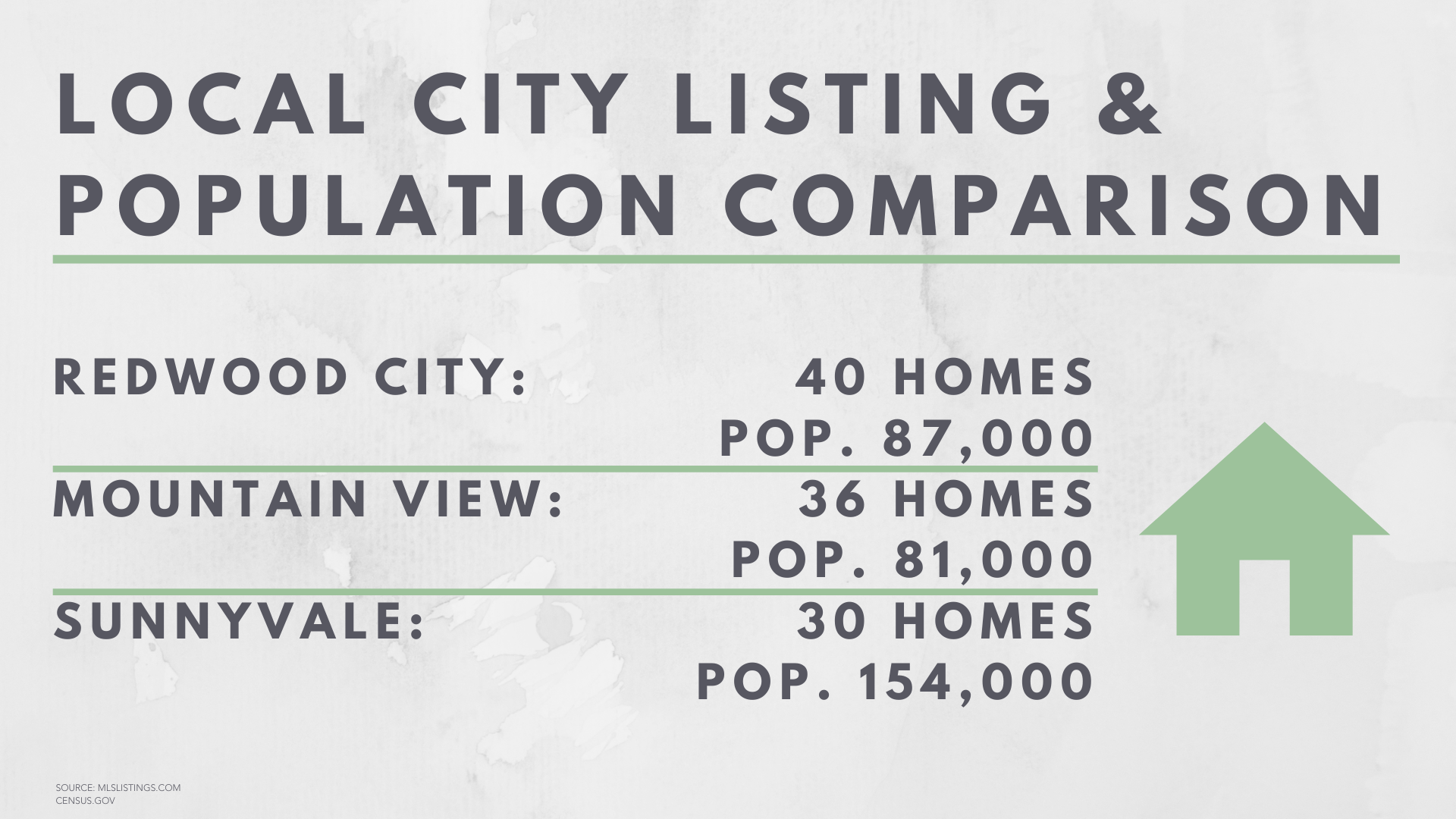 7) Property taxes are not tied to the market value of the homes. Proposition 13 limits assessed property value increases to 2 percent a year regardless of the market value changes. If you would get a fixed-rate loan, you will enjoy a constant housing cost until you sell or pay off your mortgage. Only at the time of sale the assessment can be increased to the market value of the property.
8) All buyers need to balance the price of the homes, the quality of the local schools and their commute times. Pick 2 out 3!
9) Bay Area can feel like one big city; there are no visible city boundaries going from San Francisco all the way to San Jose. The only way to tell that you crossed from one city to another are the street name signs. As you drive on Springer Rd. on the border of Mountain View and Los Altos you will see the street name signs changing from brown (Los Altos) to blue (Mountain View) multiple times.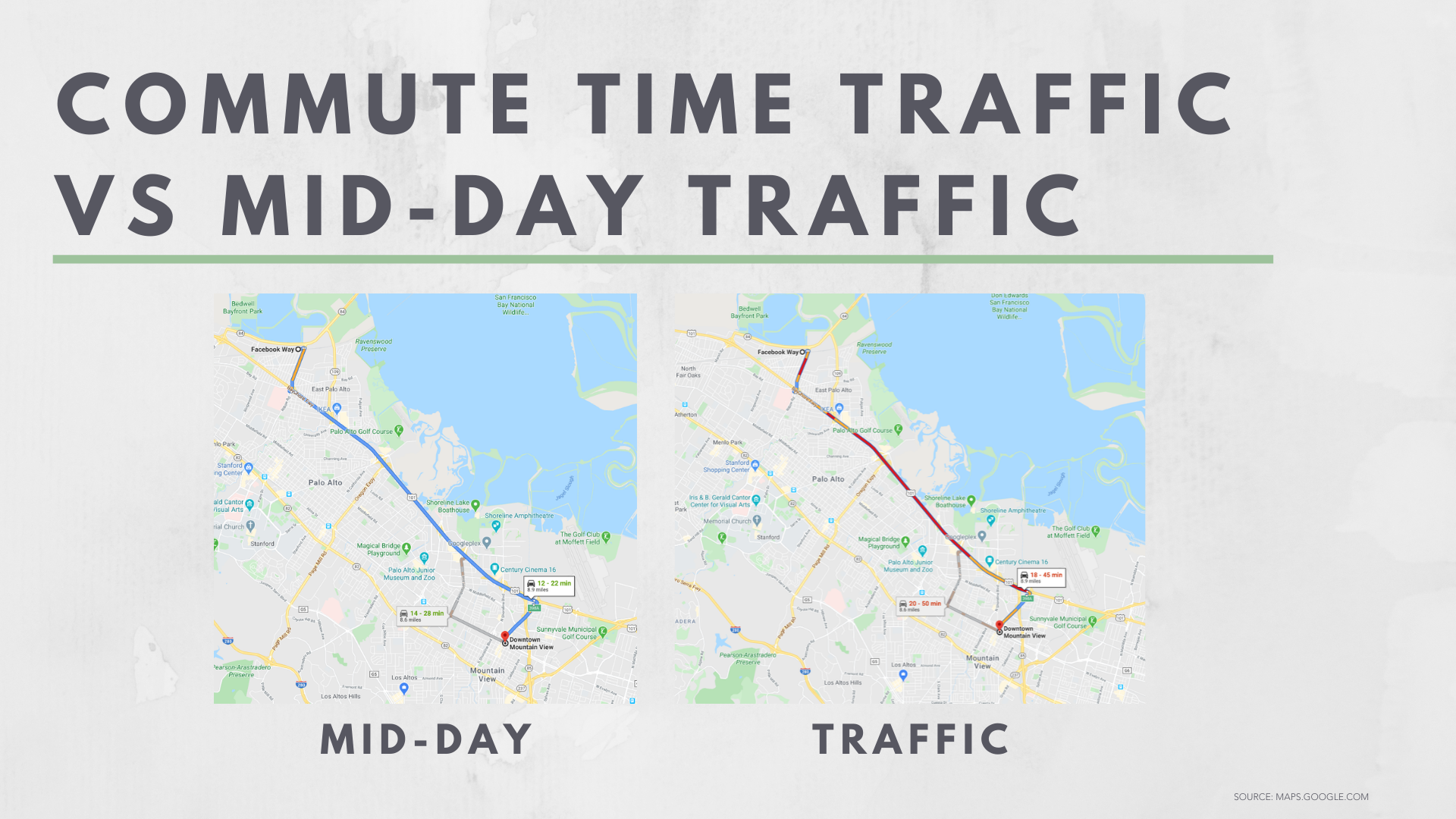 10) Heavy traffic occurs all the time, even city streets get clogged. Driving time may change dramatically based on the time of day and local events. For example, driving from Santa Clara to Palo Alto may go from 28 minutes to more than an hour based on Google data. Plan accordingly even on the weekends.
11) Recreational opportunities are everywhere – on Peninsula you are never more than 30 minutes away from open space preserves with hiking, mountain biking trails and equestrian trails. Big Basin Redwood State Park is right here in Santa Cruz Mountains, Big Sur and the Pacific Ocean are also reasonably close. We are roughly 3.5 hours away from Yosemite and 4 hours away from Tahoe.
12) Same with cultural events – you can find everything from free open-air music festivals during the summer months to opera and ballet, to major league sports events to community theaters and galleries and museums.
13) Here you can find food for every taste from steakhouses like Sundance in Palo Alto to Chinese vegan (Garden Fresh in Mountain View) and everything in between. If you are in a mood for cooking yourself – visit multiple farmers markets for the seasonal local produce.
14) Silicon Valley, the home of the high-tech, has a spotty mobile phone coverage. If you are driving to the coast, going for an adventure in one of local parks or nature preserves or just driving through the neighborhoods, your signal may drop regardless of the carrier you use.
Before you make any big and costly decisions about your real estate needs, let's have a conversation. Let's find out how we can make present market conditions work for you! And if you can't reach me on the phone – I am somewhere outside of the coverage area. Please leave a message!
-Elena & Michael Talis